How to use Cold Wax

A' knife full' of Cold Wax spread onto some primed paper, to give a good indication of the thickness and consistency of the un-mixed wax.
It can be used in this state to seal and protect items, as a wax varnish for a painting, as a 'polish' for picture frames and the like.
Add pigments, embellishments and metallic powder to the wax before applying to a painting or surface. Also Pastels, powders, mica flakes, glitter, graphite and 'acquired' additions.
It is not recommended to add any water based products, it may 'seem to work' but over time there will probably be oil/wax/water movement and disintegration of the damaged elements.
Use oil paint, oil pastel, dry pigment, but, not water mixable oils or acrylics. Water mixable and acrylic need water to work - wax does not!
Adding water via the paint medium will cause a weakening of the painting structure, besides the cracks and potholes/marks in the finish appearance.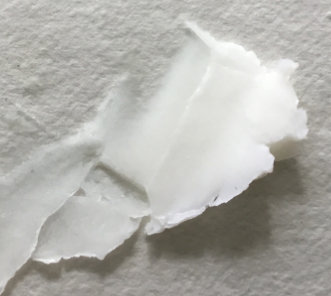 A 'knife full' of Cold Wax
ArtywaxShop Cold Wax Painting Medium
We also now have our new product
Cold Wax Paint